The game that has been my first, roughly one year long job at Keen Games was doing Level Design and Scripting for Anno: Create a New World (known as Dawn of Discovery in the US) for both Wii and DS. The game's been out in Europe for a few days now and it's to be released in the United States in late June.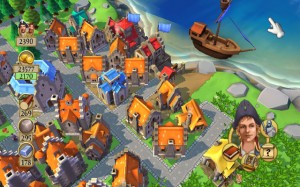 Now there's a couple of reviews for the Wii version available online and the great thing is that the game has so far been rated 80% and above. That's a good feeling. I'm especially proud of the many positive reactions I've read on the story campaign. I've been a big part of it's design and I've almost enitrely scripted this thing. With all that said, here are the reviews so far:
I'll of course update this list as soon as I learn of more articles.