Just a few days ago I held my GDC Europe lecture called Big Bucks for Bits and Bytes – a holistic approach to monetization. I've spent a lot of time preparing and was quite happy with the result. The slides are now available on my slideshare account. You can download them from there or watch the slides online.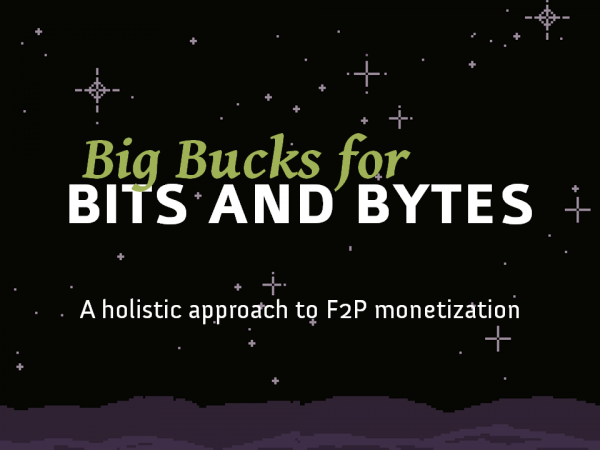 Click the image to see the slides.
The slides are released for personal use only. If you have questions, need further information or plan to use the presentation for anything other than personal use, please get in touch with me.